Mission Statement
Bluenergy - Concepts for a better life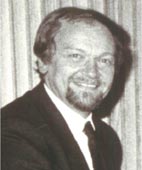 Bernd Melchior
Managing Director Bluenergy
Bluenergy stands for intelligent and imaginative handling of regenerative energies and pollution-control technologies. For comprehensive concepts for the use of exi-sting resources. For economic efficiency and an agreeable coexistence of environ-ment, nature and people.
Technology is for people. It secures the basics, covers needs, creates progress and improves our standard of living. It provides the chance for a better understanding and handling of our most precious resource: Planet Earth.
Times of change, we learn from the past. Inconsiderate exploiting for short-term profit causes damage, whose effects we get to feel slowly, but increasingly more clearly.Those who make money fast through exploitation, pay in the long run. Not everybody has realized that; it is a concept that is gaining more and more acceptance.
The market for regenerative energies and lasting technologies grows over-propor-tionally. The industry is on the precipice of a boom, which will be as significant as the one in the IT- and Mobile Communication industry. It is a multi billion dollar market of the future, with a future. No longer just for idealists.
Bluenergy is ready for this challenge. With matured products and patented developments Bluenergy is far ahead of its competition.The bar has been set high. And Bluenergy puts it constantly a little bit higher.
A better world is possible - with Bluenergy it is feasible.